As member of the Schoolhouse review crew, I have had the opportunity to try IXL, an online math program. In exchange for a free membership, I was obligated to share my opinions on my blog. I am not paid to say nice things, so read on for my thoughts of IXL.
If you read my blog regularly, you will notice I have reviewed multiple online math programs. I must confess, I am really old-fashioned when it comes to math.
I'm convinced it needs to be done with a pencil and an eraser on paper. As the student advances, there will be plenty of mental math, but always a pencil.
You may have noticed my lack of gushing over online math programs. Until today.
I have found a program that has everything I need to supplement or mind the gaps in my children's math education, at least up to the level of algebra.
IXL is very user friendly, the sign up and sign in process took about a minute or two.

The web site was easy to navigate. I can find my way quickly to the skills I would like my son to practice.

I actually enjoyed playing it myself. Little Guy and I worked through some third grade math and he's pretty fast. We were racing each other, he would try to answer them orally before I began typing the answers.

The record keeping is clear. Skills, scores, timers and awards show tangible progress. The reports show areas for improvement, an invaluable tool for those preparing for standardized tests.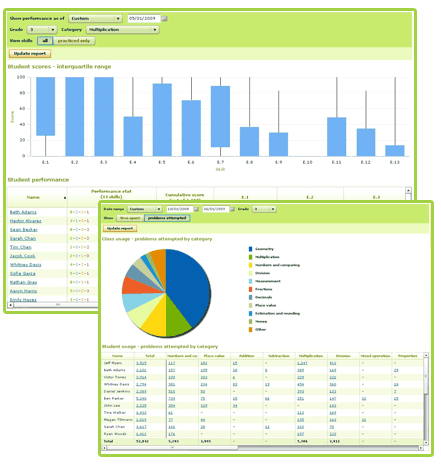 After little guy worked on his math, I received emails with links to print the certificate as he mastered skills. They also receive virtual prizes. Little Guy wasn't fooled by this, he decided he would rather have a real prize. Sorry son, hard work is it's own reward.
It is easy to

customize

, I can enter a personal picture of them as

their user

icon. Which I did after I downloaded this certificate.

The student can work at any level. Little Guy is in 2nd grade, so he felt some things were 'easy peesey lemon squeezy'. I solved that by moving him up a level. You can even hide the grade levels and the timers if they become a distraction.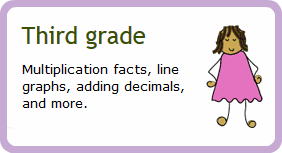 The cost per student per year is reasonable. The first student is $79 per year and each additional student is $20 or $2 per month. The fact that each student can work on any grade skill makes this a bargain for families with math loving kids.

Click
here
to see what other crew members thought about this math program. Visit
IXL
and poke around their web site, this may be the right program to keep your kids dabbling in math over the summer.
I'm so thankful we had a chance to try this program.
Thanks for stopping by,
Disclaimer: As a member of the TOS Crew, I received this product, at no cost to me, in exchange for my honest review. All opinions are mine.