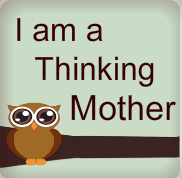 Three Thinking Mother's discussed working while homeschooling. Because I worked this week, I am a little late jumping in. Stop by and see how other's live, survive and thrive as a
working homeschooling parent
.
I sell real estate for a fantastic company. I am a new agent with one completed sale, a few listings and a few buyer clients. So far my clients have been very flexible and I have been able to work around our daily schooling.
This topic is near and dear to my heart. As a homeschooling mom who has recently started working, I don't have years of experience working
while
homeschooling, but I have a few months under my belt. And a few thoughts about it. Like ten. That's why it's called ten things. It's not that I don't have 11 or more, it's just a way to stop myself from rambling.
If you don't have to work while you are teaching your children at home, find your husband, give him a big kiss, and thank him. I did not realize how great I had it until it was gone. I look back at my past schedules with jealousy: Bons bons, history read alouds, phonics, field trips, and fun. And more bon bons.
When you have to work, it forces you to manage your time more effectively. Staying up late reading or blogging will leave you too tired to cope with the extra pressure. Bedtime is my welcome friend now, while my blog is oft neglected. I have cut back on outside commitments, I don't jump in to volunteer as quickly as I used to. And I don't feel guilty about it either.
Since my boys are older, they know the drill. Wake up, begin their independent work. As soon as I return from my morning meetings 2 to 3 days a week, they make sure they ready to work with me. If we don't begin a subject until 4:30, we don't sweat it. We work odd hours now.
I think it has been a blessing on our grocery budget. I have less time to run out to the store. Less time in a store has proven to cost the consumer less money. Unless the Gman goes shopping, we make due with what we have.
It is possible to do both well, but you must overcome the mind battle. I constantly would like to do more at work, but I force myself to stop and go home. I am faced with the choice of wanting to be the best Realtor, but I know, there will be a time for that later. I'll do my best while I am at work.
One lifesaver for our homeschooling this year is Monarch. Random is taking 5 classes and I can remotely monitor his lessons and correct it from any wi-fi spot. Rosetta Stone is another.
Most of my client research and prep can be done at home. Many days, I am working at the kitchen table, while available for the boys.
I confess, I am insanely jealous of the moms who work at libraries. They have my dream job.
As soon as I started working, the Gman has stepped in to do so many things. Grocery shopping, driving kids and kitchen duties don't threaten him one bit.
I can't say I have made a ton of money yet, but with the Gman's support, I hope to grow this business slow and steady. One happy customer at a time. Do you want to buy a house?
Thanks for stopping by,