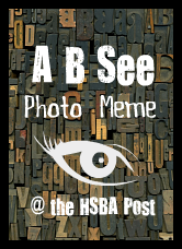 If you have never visited the Homeschool Post, I give you permission to leave my blog right now and check it out. But come back soon. There you will find endless encouragement, ideas and fabulous photos. I am continually amazed at the freshness of each topic and the variety of contributors. I especially enjoy the ABC See Photo Meme. Secretly, I tell myself that someday I am going to enter a photo, but it just never happens. This makes me laugh, because lately, I haven't even been posting my own
Wordless Wednesdays
posts.
When you are over at the Post, you will see that they have a mission. They want to encourage you. They want to inspire you on your homeschool journey. They also love homeschool bloggers, like me. Now is the time! They are accepting nominations for the 7th Annual Homeschool Blog awards. This is a great opportunity to waste time reading blogs instead of doing housework to discover some great writers.
Last year, by a miracle, I won the Best Thrifty Blogger award. I must admit, I shamefully
begged for
sought out votes. I enjoyed bragging about my blog and introducing my
in real life friends
to my hobby. This year due to my
accidental new job
, I am not fishing for nominations or votes. Working has dramatically cut into my blogging time, so I can't be the blogger I want to be. Still, I refuse to miss out on any of the fun. I plan on using my office time wisely by visiting and nominating some of my favorite blogs.
Let me know if I need to stop by and check out your blog. Is it thrify, new, special needs, funny or creative? Or do you have a favorite that I haven't discovered. Share the wealth.