If you forgot to enter the giveaway for the Magdalena: Through Her Eyes, I'm sorry, you snooze, you lose. It's probably the best thing I've given away on my blog, so far. I'm looking forward to watching this awesome movie again with the Gman.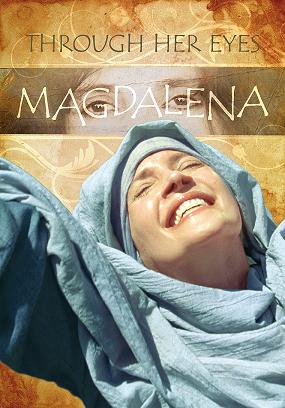 In the last few weeks, I have been very fortunate to win some blog giveaways. Look forward to some upcoming photos of Little Guy sporting his gift. I promise I won't bore you with the photos of his new Land's End clothes.
Who else has been blessed this week?
I am happy to announce the winner, nickandkatherine. He/she/they have 48 hours to contact me. If you know Nick or Katherine, be a friend and let them know. My hope is for the winner to get their DVD before Easter. By the comments, it sounds like he/she/they will get the most out of it. I'd love to hold a discussion with a teen group after the movie.
Thanks for stopping by,