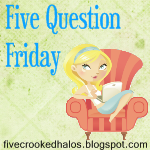 I have playing this meme for a while. I really like the way her questions lead to reminiscing about the past and seeing how much God has done in my life. I know many bloggers have fond memories of their growing up or certain times in their lives. Some jogs down memory lane are funny, but some can be somewhat relieving. Like thank God those days are over.
If you want to play click on the button above and play along with Mama M.
1. Did you have a pen pal when you were little (or now)? Where were/are they from?

O.K. this is where memory loss is painful. Yes at some point I did have a penpal. I remember in third or fourth grade writing to someone at a teacher's prompting. I cannot remember one other detail about it. They may have been from Maine or not. Her name could have been Sheila or not. Oh it is too fuzzy to remember.
2. If you could do a different job for one day, what would it be?
I would like to try being an airline stewardess. I understand it's like being a waitress for hours to the same customers, but it still looks like fun. Perhaps one on a flight to Hawaii.
3. Do you remember your biggest fear from when you were little?
This fear gripped me. I was very afraid of the dark. Being the only girl as a child, I had my own room. This meant getting across the bedroom into my bed with no light on. Of course there were creepy monsters under my bed. This was easily solved by the sprint and dive into the bed. No monsters hand could reach me if I was airborne. Now I know why my bed had a deep depression in the middle of it.
4. What do you think is a waste of time? Why?
Here's where I alienate my readers, friends and some of my family. Blog reading....no really I am kidding. I am so thankful when anyone takes the time to read my blog. But really, I think watching t.v. is such a time waster. When it comes to this, I am like the obnoxious x-smoker. There was a time when I wasted huge amounts of time in front of a television watching soap operas. I am actually embarrased to admit it. That was before I came to Christ. Being T.V. free for 24 years is liberating. I get offended at the scantily clad t.v. stars, the immodest commercials, the treatment of fathers, the lies of commercials, and the lack of values of the t.v. shows. I also don't like the way it robs time from families. So many women I know complain about their husbands, "all he ever does is sit in front of the t.v.". I know my marriage would not be as strong, if a t.v. was involved. The Gman would be complaining, "All she ever does is watch the cooking show, she never cooks."
5. What is the oldest item you have in your closet?
I recently contemplated throwing it out, but I cannot part with it. It is a really cute sleeveless blouse with a gigantic collar. The reason I can't throw it out is: ssshhh.... I am secretly sentimental. I bought it to wear on my honeymoon and I have pictures of me, wearing it, and the Gman in our newlywed bliss. It still fits
and
it should be back in style...soon.
Have a great weekend!
I welcome reader comments with open arms. I also understand if you aren't the commenting or hugging type of person, you can drop me an email at accidentallyhomeschooling@gmail.com.