The food police have a new weapon! Since I have been on the force for a while, I always like it when I find a new product to help me in my ongoing battle against the evils of high fructose corn syrup and preservatives. You can win one of these weapons from Heidi a home school blogger, if you follow the directions very carefully.
Most of my close buds know about my favorite diet. No, it isn't a weight loss diet. I have given up on those silly things. I just keep company with pregnant women and put on 3-inch heels for my rapid weight loss program.
I follow the Feingold diet and I am pleased with the effects on myself and my son. When you live without artificial flavors and colors, fun things in life can be challenging. Like ordering a soda. Most sodas contain high fructose corn syrup and artificial colors. This has a trampoline effect on my youngest. He bounces of the walls, chairs or any surfaces within arms distance. I have proof. My brother was able to pick him out of the crowd on television at Fenway Park after 2 Sprites.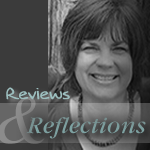 I am hoping to win this
SodaStream from Heidi @Reviews & Reflections
I am dreaming of creating my own healthy fizzy creations the next time we order pizza. Everyone knows you have to have soda with pizza. Our pizza nights have been incomplete for too long.
Check out this contest. I won a great gift a few weeks ago for my BFF's little girl. These blog contests are real.
I welcome reader comments with open arms. I also understand if you aren't the commenting or hugging type of person, you can drop me an email at accidentallyhomeschooling@gmail.com.